Jewelry Repair
Jewelry Repair
Our customers tell us they never knew how easy it is to get their jewelry repaired!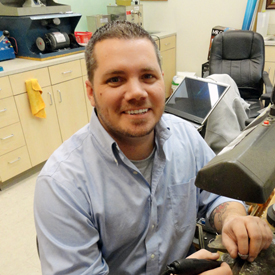 If you are like most people, you have several pieces of jewelry sitting in your jewelry box that you don't wear because it needs repair. But where to take it? And will it cost the earth? And will you have to wait months for it?
Not at Lumina Gem! We make repairing your jewelry easy and affordable!
As a full service jeweler, we do jewelry repair on-site and with a quick turnaround. The quality of our repairs is expert and guaranteed. In fact, our work is so precise that we do the repairs for other jewelry stores!
Make sure to ask about our jewelry polishing services, too. Many people don't know that a thorough polishing, and in some cases a white-gold re-plating, will make your jewelry look just-like-new.
In addition to jewelry, we change watch batteries, and can arrange to have watches repaired as well.
Start wearing your beautiful jewelry again…get it repaired at Lumina Gem!